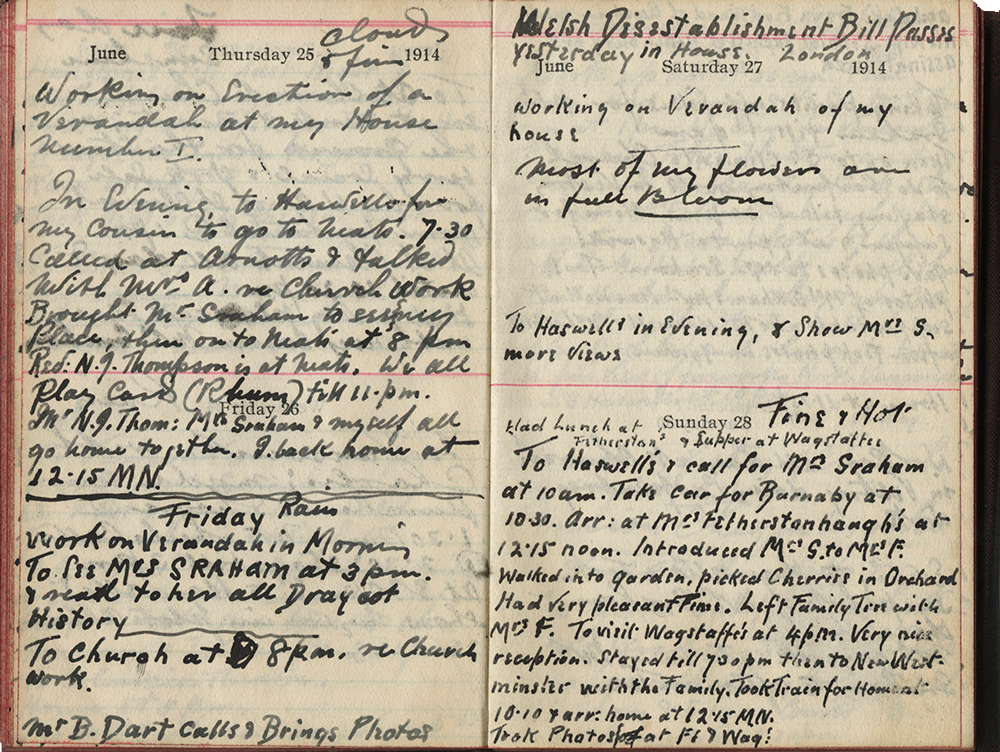 Walter Draycott kept diaries all his adult life, from 1907 until near his death in 1985. Many of the volumes are tiny, suitable for carrying in a breast pocket, and the hand-writing can be difficult to decipher. The little volumes that accompanied him into the trenches were written in pencil, prone to smudge, but not to run, as ink would do in the damp conditions.
The World War I diaries include observations about weather, times of day, and mundane activities. But the times were far from mundane; Draycott recorded in terse language the drama and gritty detail of the appalling, dangerous reality of trench warfare.
Read transcriptions of his diary day-by-day, and listen to voiced readings by actor Gordon Roberts, on this page. Or read Draycott's handwritten pages here. Use the calendar at the right to read specific past entries in the current month, or the Archives options to read a previous month's entries.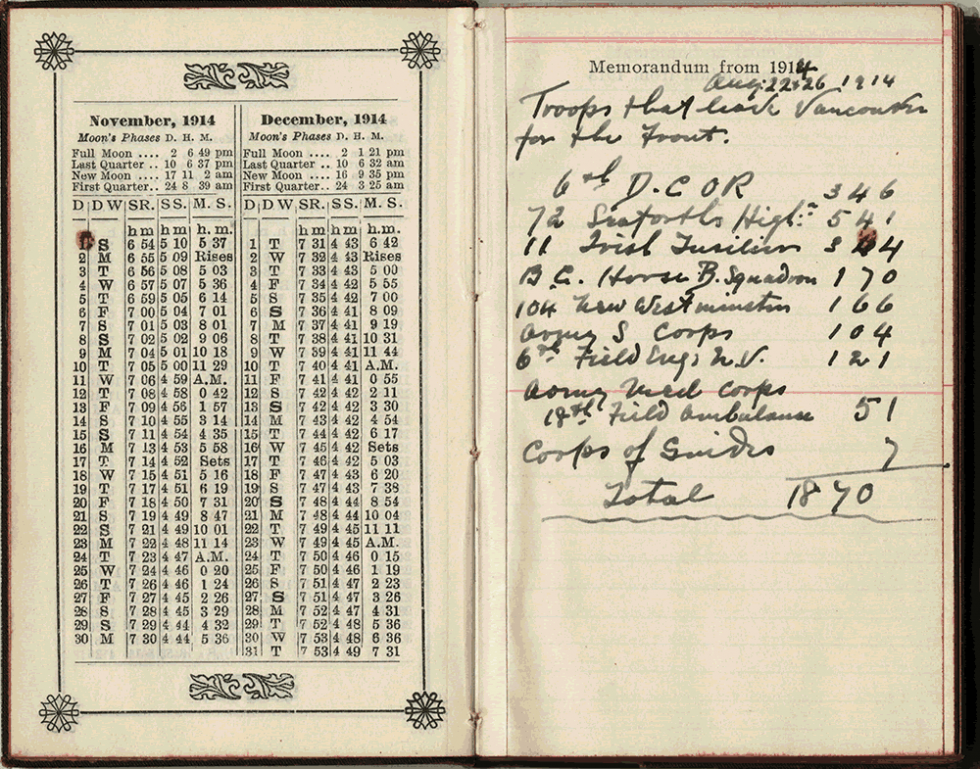 The diaries have been transcribed by a team of volunteers. Draycott was not a stickler for consistent spelling, and we have elected to retain his spellings. Where he used abbreviations we have spelled words out fully for comprehensibility. Where he makes obscure references, we have added transcriptions for further information. We welcome additions to our annotations; use the Comments section  to submit new information.